Frisk Brochure
Our brochure outlines everything 'Frisk'. If you are new to compliance training, working for a FinTech, gambling operator or tech business, this guides you through how to buy and trial our e-course training. We hope that you find this informative.
View Brochure (PDF) 4mb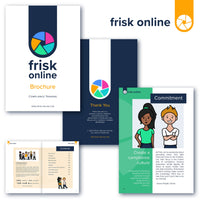 Buy editable downloadables (PDF documents)
Frisk Online + Go1
Our leading compliance training is now available through the Go1 Hub – for fintechs, remote gambling operators and tech-based firms.
Free trial to Go1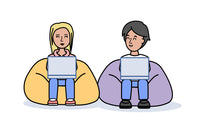 Instructional Design
We build e-courses in any topic for all businesses:

✅ Storyboarding
✅ Instructional Design
✅ E-course creation (end-to-end)
✅ Copywriting
✅ Voiceover
✅ Technology: Adobe Captivate and Storyline
If you have an e-course concept you'd like to build, let's talk.
lessons@frisk-online.com
Images
Buy images to enhance internal training and business concepts. Images reflect a diverse workforce. Internal use and social media/website licences available.
Buy images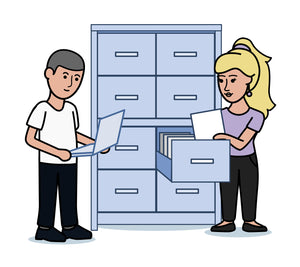 Infographics
Buy infographics via our shop. On payment, receive a link to download an editable .PDF file. Takeaway and customise, or contact us for help. Internal use only.
Buy takeaway files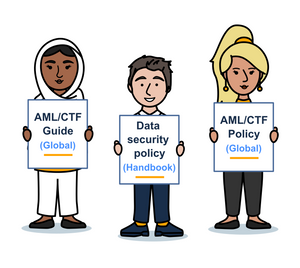 Documents
Buy quizzes, compliance policy templates and awareness handouts. Access a Google® Docs file. For any business. Specialist themes for FinTechs. Internal use only.
Buy Documents
Frisk go above and beyond, even designing bespoke features for us. I have no hesitation recommending Frisk to anyone who is considering their services. You will not be disappointed. 

Gareth Walsh (SumUp)
Whether it was regulatory training, consulting engagements, or setting up the AML online course, it was done with the utmost professionalism and care which led to results exceeding expectations. 

Andreas Farina-Vaz (Payment Rails)
Frisk have provided a tailored solution in relation to AML and Data Protection training. Most importantly, feedback from our banking partners and from our regulators has been extremely positive, recognising the quality of the provision.

Andrew Brown (Earthport)